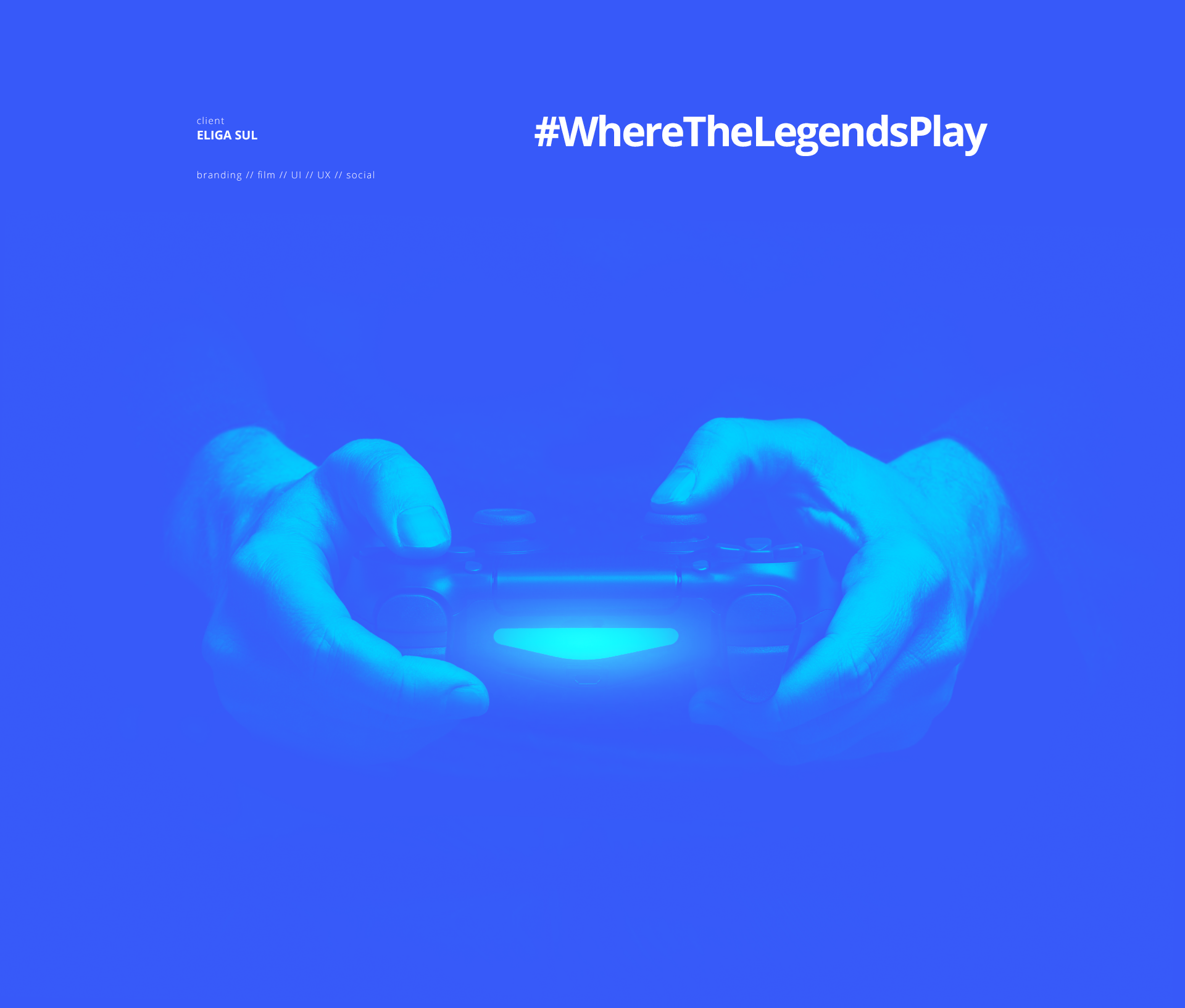 A global presence e-sports league and alongside the best Pro Evolution Soccer and FIFA players.
Videogame, football and seriousness: the brand eLiga Sul was built to demonstrate that virtual soccer championships 
also need an organization to keep growing. With positive market scenarios in several areas of e-sports, the associations 
and competitive games leagues, gain more prominence with each passing year.
With a modern and well-aligned visual identity, the eLiga Sul brand refers to the main elements of the virtual football 
world: the ball and buttons of the video game control.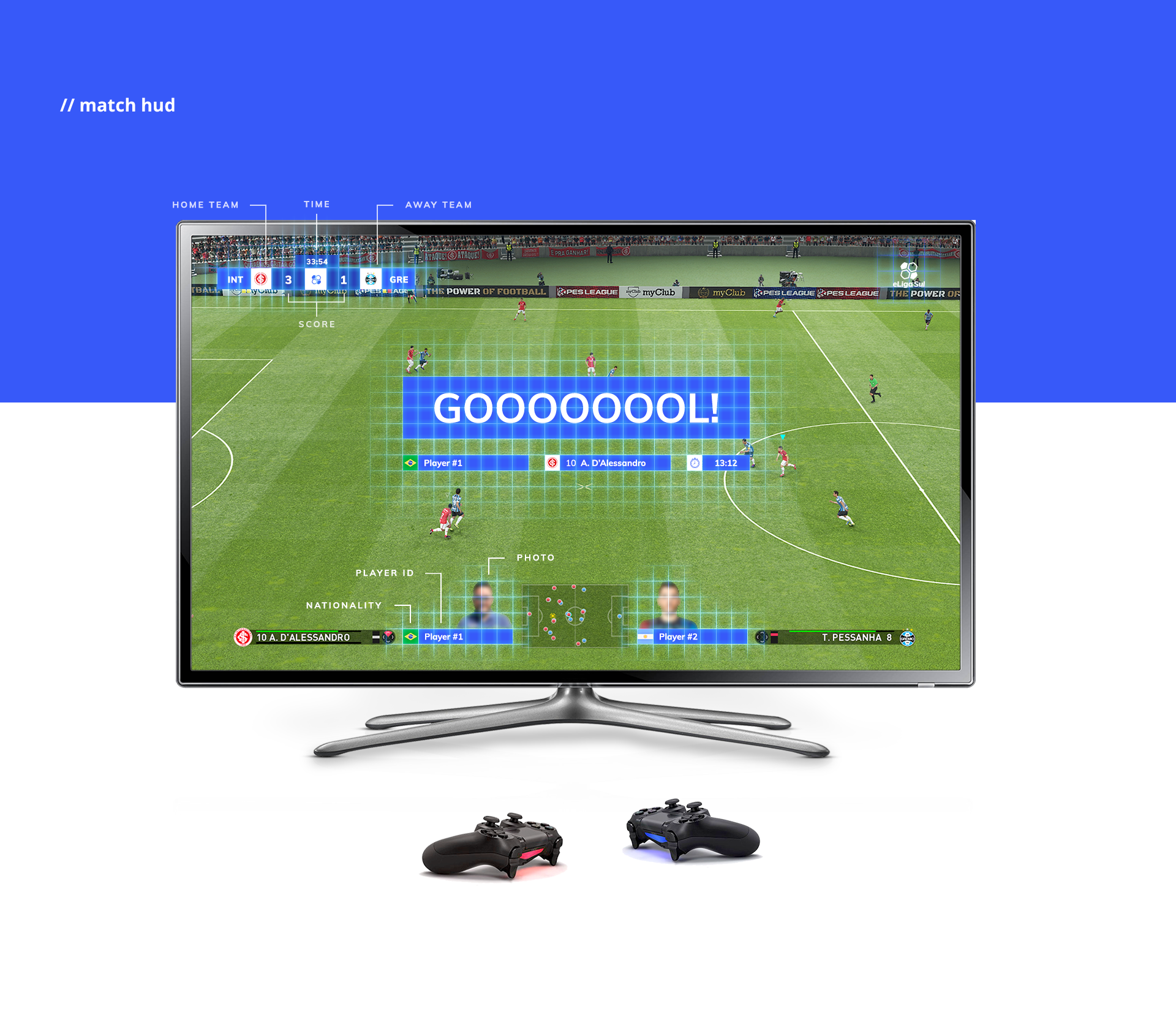 With the #WhereTheLegendsPlay, we show that the League is serious and has only the biggest names in e-sport — alongside, of course, of one of the football's geniuses, Ronaldinho. In addition to assist the monitoring of mentions, the hashtag is positioned in a clear and objective way for the public.